>> Sunday, May 3, 2009
Today for lunch my husband tried a new recipe. We had company (his parents and uncle) which was great fun, and something we don't do near enough. If only I could cook as well as my husband! Oh well, he is an excellent cook, and I enjoy eating his creations! Rather than repeat the entire recipe here, instead I'll give you the picture, and link where you can see the recipe yourself. Oh, and my hubby also made his homemade sauce, from his own recipe. I love it when he makes things from scratch, so we can controll the sodium, and other things we don't want adding up in our food. I look forward to the day when we can have a garden, and grow our own veggies!

Ok, so here's the picture, and the recipe...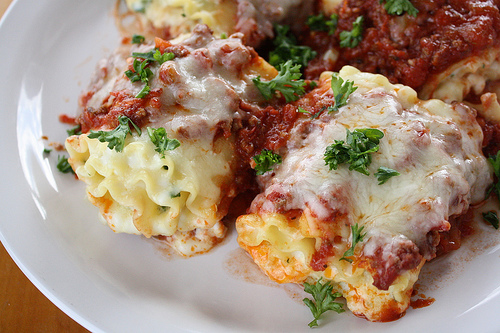 http://blogchef.net/lasagna-roll-ups-recipe/